Hospital Transition of Care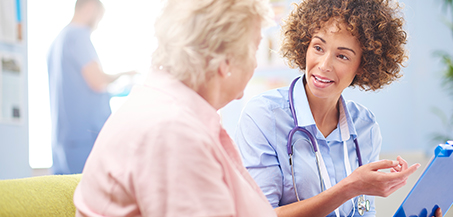 Of all the transitions of care that occur, the most significant is from hospital to home. Readmissions are probable and generally unplanned. Among patients with the most common procedures in U.S. hospitals, as many as one in five were readmitted within 30 days.1
To address this, CareFirst employs a team of Hospital Transition of Care (HTC) nurses who monitor all hospital admissions across the United States. The goal is to quickly assess every admission—in real time, as it occurs—and decide which ones will likely require follow-up attention post discharge.
The majority of our HTC nurses are physically stationed in the hospitals where more than 70% of all CareFirst admissions occur. Nationally, and in smaller hospitals, our nurses remotely monitor daily admissions.
By monitoring admissions, HTC nurses are able to identify members who are at high risk for readmission, outreach to them while they are still in the hospital, and coordinate outpatient care after discharge.
---
1 Agency for Healthcare Research and Quality, Statistical Brief #154.